Center Director/Co-Directors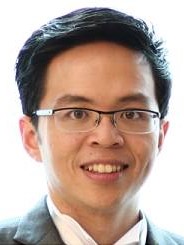 School of Computing and Information Systems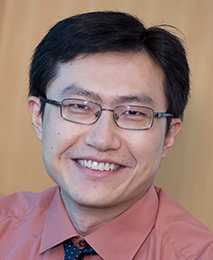 School of Computing and Information Systems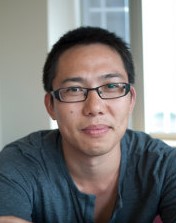 School of Computing and Information Systems
Established in April 2020, The Centre for Research on Intelligent Software Engineering (RISE) conducts research in the intersection of software engineering, artificial intelligence, and cybersecurity. RISE initial members include 9 faculty members from School of Computing and Information Systems; it has since grown to include more than 30 members -- including faculty members, research staffs, graduate students, and undergraduate students. RISE is funded by an assortment of funds from National Research Foundation, Ministry of Education, National Satellite of Excellence, AI Singapore, Singapore Data Science Consortium, and some industry funds. It is established with a funding of 4.9 million SGD from 11 projects, and up to July 2022, it has acquired another more than 10 projects with a total funding of more than 10 million SGD.
Vision
To be a world-leading research centre on software intelligence supporting SMU's vision to be a premier university.
Mission
We aim to (1) conduct research for next-generation and future-ready software systems involving cutting edge technologies; (2) provide insights and solutions for practitioners in improving their productivity and ensuring software reliability and security, (3) attract and train top-notch researchers, and (4) nurture industrial collaborations and applications.
Objective
Develop concepts, methodologies, and tools for:
Engineering reliable software systems
Engineering intelligent software systems
Engineering secure software systems
Engineering efficient software systems
Engineering maintainable software systems
Improving developer productivity
Sample Projects
Our research topics are in the intersection of software engineering, artificial intelligence, and cybersecurity, ranging from fundamental software theories to tool prototyping for various application domains.
"A Science of Certified AI Systems," funded by MOE AcRF Tier 3



"DeepSense: Deep Media Sensing for Software API Recommendation," funded by MOE AcRF Tier 2


"AutoPrivacyModel: Automated Feature Modelling for Identifying Illegitimate Uses of Privacy-Sensitive Data in Mobile Applications," funded by NRF NSOE MSS-CS


"Uncovering Vulnerabilities in Machine Learning Frameworks via Software Composition Analysis and Directed Grammar-Based Fuzzing," funded by NRF NSOE TSS


"ADrone: Auditing Drone Behaviours for Accountability of Criminal/Malicious Activities," funded by NRF NSOE MSS-CS



"AP-Coach: adaptive feedback generation for learning introductory programming concepts," funded by MOE TRF



Outputs
PhDs/Masters graduated: 4 PhDs and 3 Masters as of July 2022
UG student research assistants trained: 18 in 2021; 22 in 2022
Research engineers/postdocs spun out: 3 as of July 2022
Research papers published: 73 in total in AY20, 27 are in top venues; 126 in total in AY21, 59 are in top venues
Software tools and datasets released: 1 in AY20, 5 in AY21
Workshops/conferences organized: 2 in AY20, 5 in AY21
Honors and awards: IEEE Fellow (class of 2022) for RISE's founding director Prof. D. Lo; Technology Cooperation Excellence Award from Huawei for Prof. S. Jun; 3rd place in AISG Trusted Media Challenge for Prof. X. Xie; 5 Distinguished / Most Influential Papers